Your Pet Odor Removal Service Columbia Station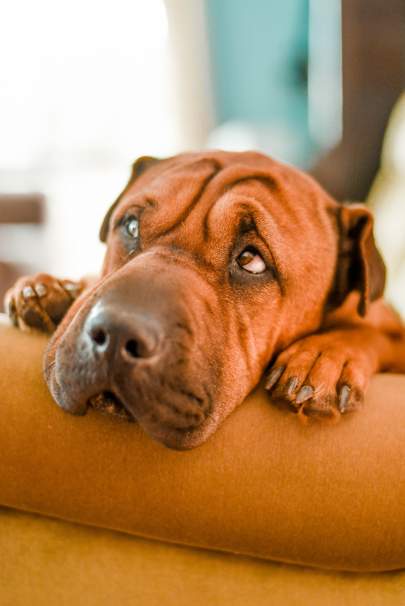 **Do you need to remove pet urine from your carpet?
You are not alone!
Here are some helpful tips:**
How can I remove pet urine from my carpet myself?
Step 1: If available use a wet vac or carpet spotting machine to remove as much moisture as possible. If not available use papertowels or clean white rags and blot until little or no color transfer is visable.
Step 2: Pour cold water only on the spot. Use a generous amount- you want to flush the remaining urine from the carpet. Repeat step 1.
Step 3: Repeat steps 2 several times until you have rinsed our as much urine as possible.
Step 4: Fold a white towel in half and place it over the spot. Place a heavy object such as a book on the towel. Leave it over night.
Step 5: You may have to repeat steps 2-4 a couple times until all traces of urine have been removed. Only then can you apply an enzyme product following the directions on the container. Do NOT use over-the-counter products on wool rugs, as damage can occur.
If odor persists call Delta Carpet Cleaning. We use a system that treats and draws the odor-causing salts from not only the carpet, but the padding too.
What NOT to do when your pet soils the carpet:
Do NOT wait until a more convenient time to remove the urine. The longer your wait, the harder it will be to remove the urine without professional help!
Do NOT use spot cleaners until you have removed all the urine. Always test the carpet for color fastness. Some spotters can make the spot permanent!
Do NOT call just any carpet cleaning service. Some cleaners are not certified in this area and will try to convince you that all you need to do is clean the carpet.
Do NOT use over-the-counter products on your wool rugs, as damage can occur. Please call us for more information on treating/cleaning wool rugs.
Will just cleaning the carpet remove the urine smell?
No- and here is why. Adding moisture to the carpet activates the urine salts in the carpet causing it to smell worse than before. (Simple humidity in the air will also make urine spots smell worse. Urine salts attract moisture.) This is especially true of a spot that was discovered after it dried. It is important to use enzymes to break down and destroy the salts which cause the odor.
If you elect to have Delta Carpet Cleaning help with your pet odor removal, you can be assured that we use professional grade products to neutralize the urine salts. We offer a topical pet urine treatment and also sub surface extraction that pulls the dog or cat urine from the padding as well as the carpet.